We dedicated to help you maximize your money by empowering
you to make smarter financial decisions!
What is CRIB & its objectives, an Introduction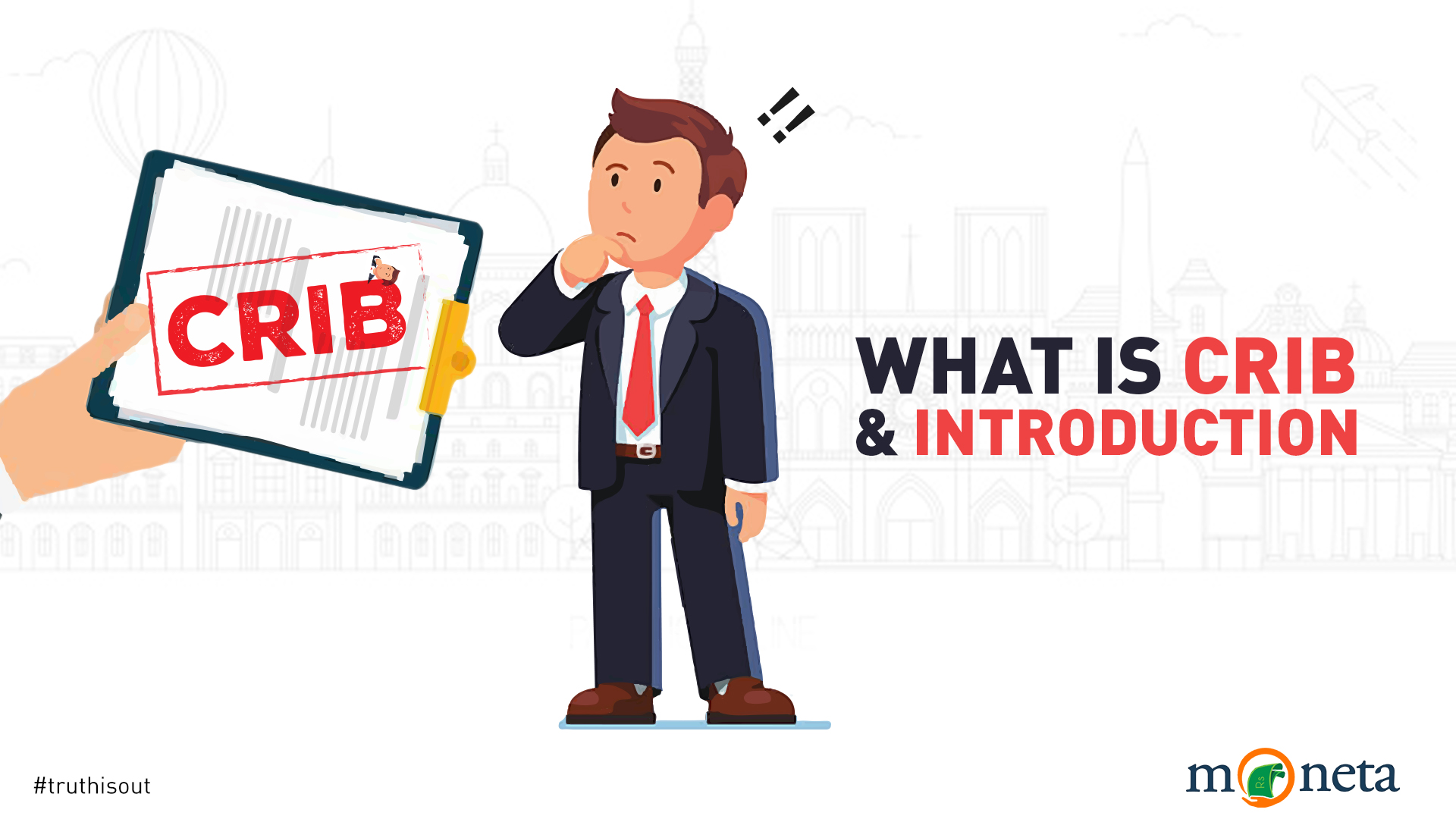 Last week, I accidentally met one of my friends in a shopping mall, who was checking out to buy an LED TV. I knew he had applied for loan from a bank, so I mocked him, 'Hey, seems it's time for a party. Buying a TV from loan money hah?'…He looked worried and said, 'No.. not at all, I tried several banks and all got refused. I don't really understand the reason. My dream house is also still a nightmare.'. 'Why? Then you have got money for TV?' 'As usual I am spending with my credit card. I have several installment arrears and waiting for the loan to get sanctioned to pay those off as well.'
Where do you think my friend has gone wrong? I explained him, 'Oh.. yes..I understand the reason for continuous refusal of your loan applications. You have bad credit status! No any bank will lend when you got arrears in several credit cards.' He got excited and asked, 'How does the bank know that I have arrears with another bank's credit card?'
Most of the people presume, if they get a Credit card or Loan from one Bank, that information is not exposed to other banks, but reality is different. We have CRIB as a watch dog in Sri Lankan credit and borrowing industry. Every lending institution checks with CRIB on the credit status of potential borrowers before sanctioning credit. This article explains what is CRIB, its objectives, who are the stakeholders of CRIB and what are the functions carried out by CRIB.
What is CRIB?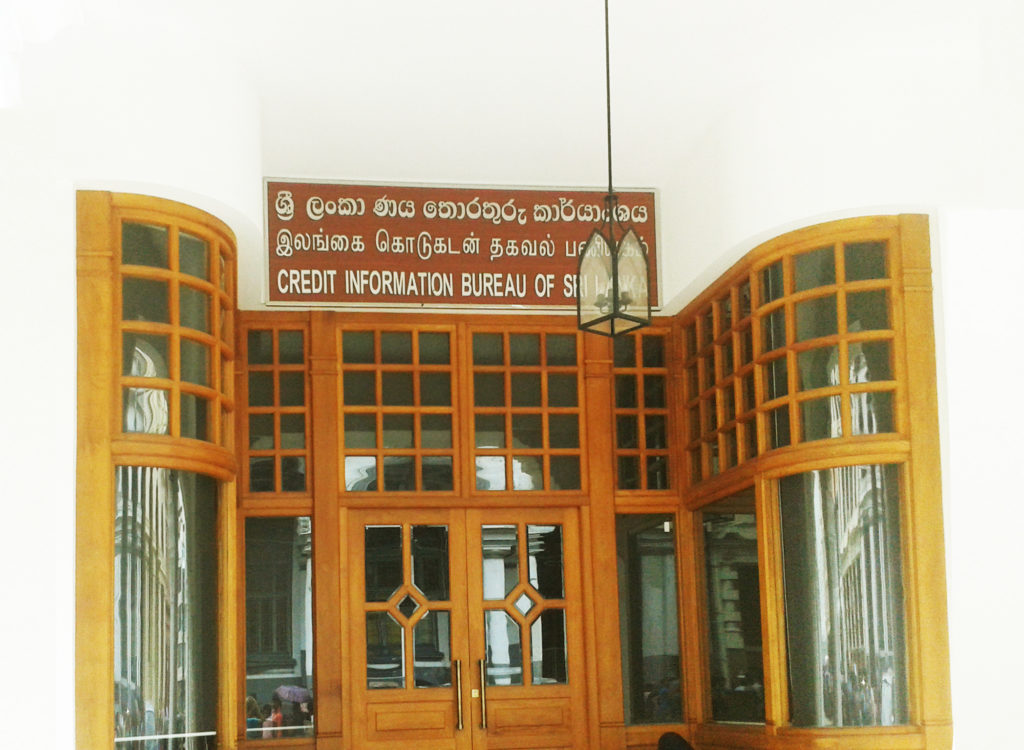 Credit Information Bureau of Sri Lanka was formed afterwards the 1980's debt crisis in the country as credit disciplining mechanism. It is a public-private partnership established under Credit Information Bureau of Sri Lanka Act No. 18 of 1990, where the Central Bank of Sri Lanka holds majority of equity and the rest being held by several other regulated lending institutions. It currently has 94 shareholders that include all licensed Commercial banks, Specialized banks, Finance companies, Leasing companies, few other institutions which have been declared as lending institutions for the purpose of the Act and the Central Bank. CRIB Sri Lanka is the first credit bureau in the South Asian region that has been set up to improve the country's overall credit culture.
What are CRIB's objectives?
CRIB is the back born for the credit borrower and lender operation in Sri Lanka. Proper functioning of the financial sector is heavily dependent on CRIB. Bad credit jeopardizes the whole system functionality and endurance. Today, CRIB has the vision to 'build a customer friendly reservoir of credit information', thereby ensuring good credit culture and clean credit.
To ensure good credit culture, CRIB captures all information on financial borrowing under your NIC and name that is shared with the lending institution when you successfully get a credit facility.
Who are the stakeholders of CRIB?
At present, all licensed Commercial banks (25), specialized banks (7), registered finance companies (45), leasing companies (6), Mercantile Merchant Bank Ltd., National Development Trust Fund and Sri Lanka Export Credit Insurance Corporation are recognized as the CRIB members. CRIB collects and collates, trade, credit and financial information on borrowers and prospective borrowers of these member institutions to establish a credit rating system in Sri Lanka.
What are the functions undertaken by CRIB?
With the objective of strengthening the country's credit culture, CRIB undertakes more functions in addition to collecting and collating, credit and financial information. This includes;
Using state-of-the-art technology in providing efficient and effective services and other value-added services to the members.
Undertaking credit ratings and to provide such ratings to any foreign and local agencies, or to any person making a request for such ratings.
Undertaking research and training projects for shareholder lending institutions.
Operating a filing office of secured transactions to register the security interest of movables with a view to facilitate the distribution of credit to all sectors of the economy and in particular to the informal sector..

CRIB has built and continually building huge information database.

Before CRIB was formed, lending institutions had to write to each other and ask for opinion or borrower history. This is a cumbersome process and consumed substantial time. Now, this process is simple and quick with CRIB's huge database and the lending institutions heavily depend on this database as a rich information source. All member institutions contribute towards it by supplying their borrower details on frequent intervals.

The information is transferred electronically through their head office to CRIB and updated to the centralized database at the end of each month. This information database is maintained with state-of-the-art systems infrastructure supported by industry proven technologies and best practices both in information security and business application management, thereby ensuring strict confidentiality and integrity.

This information maintained at CRIB can be retrieved by the member institutions, on request, by using the NIC number or business registration number. So, remember all of your Credit information is stored securely and shared with every financial institution if needed.

In case if you want to reach out to CRIB.


Credit Information Bureau of Sri Lanka
No. 25, Sir Baron Jayathilaka Mw,
Colombo 01.
Hotline: +94 112 131 313
Fax: +94 112 338 259
E-mail: info@crib.lk
Website: www.crib.lk

Stay Tuned.

CRIB captures all information about the borrower regarding the facility he has obtained, and this information is shared with the individual concerned and any potential lender on request. Await our next article on 'What is Credit information and How to obtain your Credit information?'