We dedicated to help you maximize your money by empowering
you to make smarter financial decisions!
Understanding your Credit Report (iReport)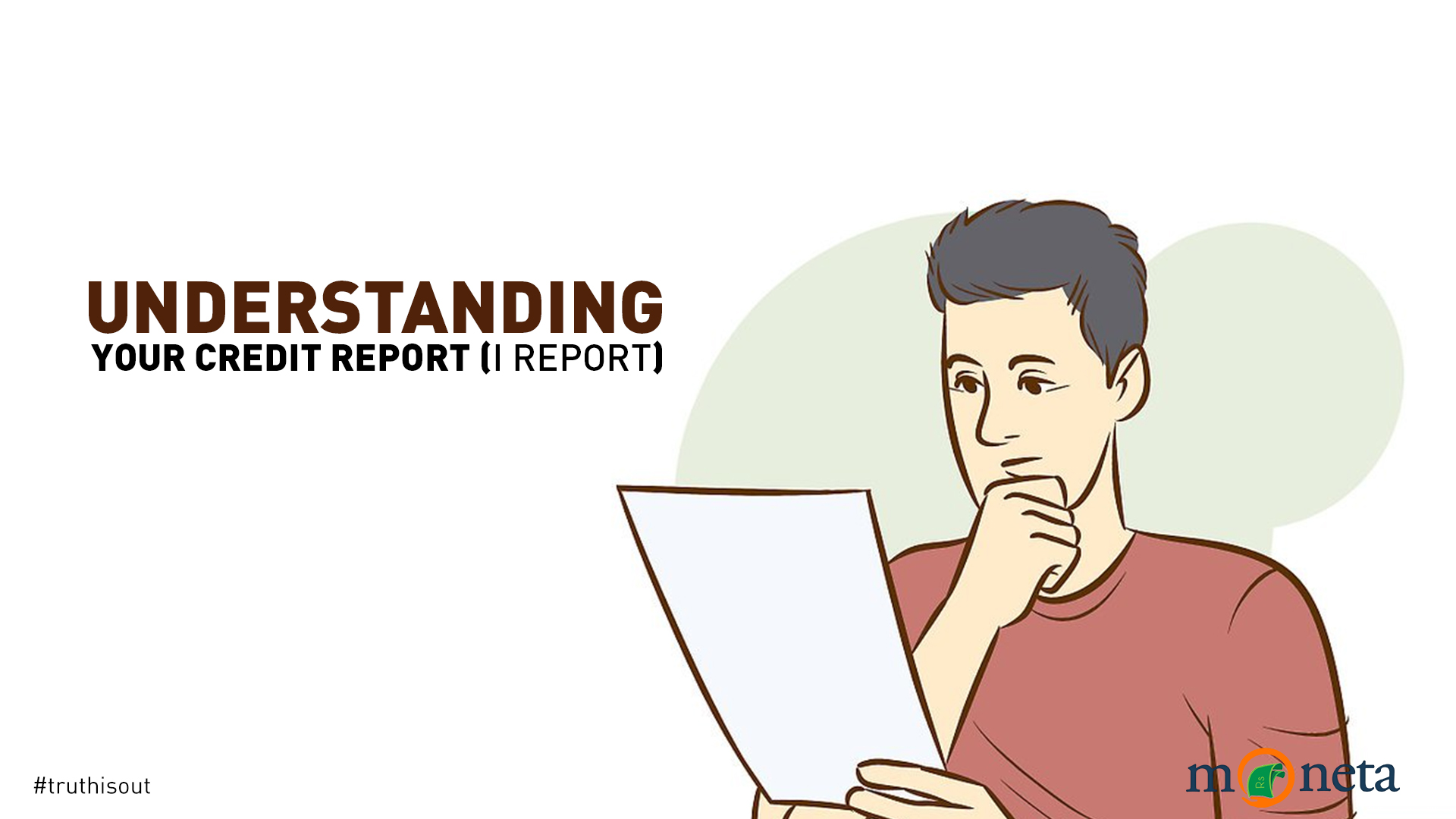 With recent amendments to the Credit Information Bureau of Sri Lanka Act, one can request his own credit report (iReport) from CRIB and this provides the opportunity to evaluate your credit status before your potential lender does. Read our article on What is Credit information and How to obtain your Credit information? to learn more.
If you are trying to secure a loan facility from a lending institution, to increase the chances of getting it on the first go we give you an advice. Request your credit report from CRIB before submitting the loan application, so that you can streamline your repayment habits if they are bad, monitor indirect liabilities and rectify any discrepancy in the report.
An iReport that is issued by CRIB on your request discloses all information to the individual concerned, which is generally suppressed to lending institutions in normal credit reports. This article explains on how to read and understand the contents of iReport. A specimen iReport format can be seen in the CRIB website.
How to read your iReport?

1. Report Header
On top of the report, you will note your user ID and system generated unique CRIB report number. The purpose of obtaining the report and generated date is also stated.
2. Search Details
This section references your name, identification number (NIC/ Passport), gender and postal address, as stated in the credit report application.
3. Democratic Details
Your personal information such as the individual's name, identification number (NIC, passport number, driving license number), citizenship, gender, date of birth, marital status, spouse's name and telephone numbers are mentioned.
4. Reported Names
You may use your name in number of ways at different times, for instance, full name, name with initials, or names in different order, etc. CRIB captures your details under an identification number and in this section it lists down how your name appears with different institutions and the reported dates.
5. Address Details
Last three permanent and mailing addresses together with their reported dates as per the lending institutions are displayed.
6. Employment Details
Employment status, employer name, profession, business name and business registration number together with their reported dates as per the lending institutions are displayed.
7. Relationship Details
This section identifies sole proprietorship and partnerships in any business that you are involved in. Name of the entities, business registration numbers and the nature of relationship are stated.
8. Summary of Potential & Current Liabilities (Excluding Settlements)

At a glance, information on your credit facilities is mentioned under this section, inclusive of your current and potential liabilities. Summary details of the borrowings you have been granted and facilities you have signed as a guarantor are listed here. Total number of credit facilities, amount granted and amount outstanding in the capacity of borrower and guarantor are stated separately. This includes all the personal/corporate facilities, joint facilities and guaranteed facilities, but excludes the settlements such as credit facilities with status codes settled, closed, repossessed & settled, settled through courts and settled-part written off.
9. Status of Credit facilities at a Glance (Excluding Settlements)
This section on borrower's credit profile shows the status of credit facility, for instance if it is active, terminated, etc. and (if any) number of days in arrears, over 1 month, 2 months, or 3 months.
10. Dishonored cheque history
Number of times your payment orders via cheques were dishonored by banks and total value of such dishonored cheques are stated. There is another section in the report underneath that displays complete details of dishonored cheques with information on bank, cheque number, cheque amount, date of dishonor and the reason.
11. Summary of Settled Credit facilities

At a glance, information on settled credit facilities in your capacity as a borrower and guarantor are shown under this section. Number of settlements and their total granted amounts are stated separately for last 5 years.
12. Details of Settled Credit facilities
This section shows information on settled facilities during the last 5 years in detail based on credit type, for instance loans, leasing, etc. Yet again number of settlements and their total granted amounts are stated separately in your capacity as a borrower and guarantor.
13. Inquires made in last 6 months
Details on requests made by the individual and any lending institution about the individual together with their date of request and reason are mentioned here.
14. Repayment history for last 24 months on credit facilities

This displays the repayment pattern of facilities during the last 24 months together with number of days in arrears. This section is colour-coded highlighting in red, if the number of days in arrears is more than 90 days.
15. Catalogue Description
You will be able to find description of all abbreviations used within the report.
This comprehensive iReport is extremely handy in analyzing your credit profile. When you have bad credit habits and blacklisted by the CRIB, definitely you have no chances of securing a loan facility. Learn What is CRIB Black Listing from our upcoming article.