We dedicated to help you maximize your money by empowering
you to make smarter financial decisions!
Money Saving Transport Service for your daily Travel in Colombo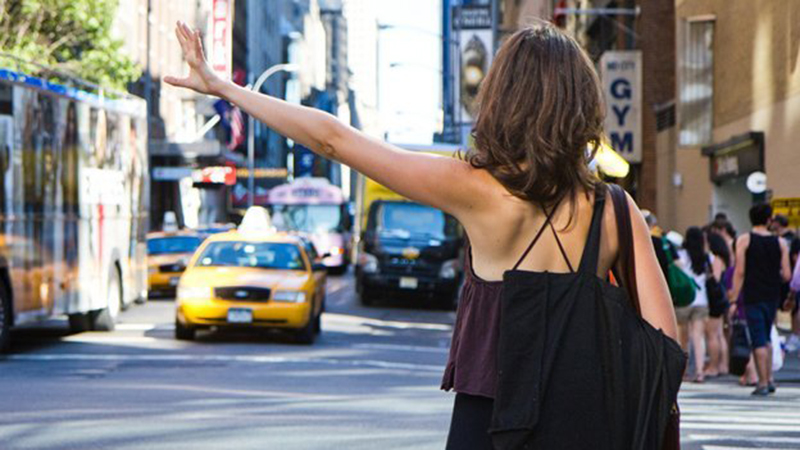 Colombo, the busiest commercial city in Sri Lanka is always packed with vehicles. Traffic can be hectic in the peak hours, roads can be closed any time and road rules are now made stringent. Personally, daily travel in Colombo is the most hatred part of my routine, especially when I am driving my own vehicle. Many other colleagues take public transport modes – buses and trains. I thought I can't manage the congestion and started hiring normal road pickup three-wheelers every day. I daily travel up to Colombo Fort from southern part of Colombo and the normal road pickup cost me more than Rs.1200 per day both ways.
Of course, I learnt there are alternative taxi hailing service at very competitive rates to travel in Colombo. I've prepared this article to understand the suitable and competitive taxi hailing service in Western province specially in Colombo city. I believe this article would help anyone looking for money saving transport service for your daily travel in Colombo.
PickMe
PickMe is a Taxi Hailing service that provides hassle free instant taxi bookings service through their mobile app, pickme.lk website and 1331 hotline number. This home grown award winning taxi hailing service revolutionized the industry with their service innovation to facilitate the travelers to book a vehicle through a mobile app for the first time in Sri Lanka. A tuk tuk, nano cab, mini car, car or VIP (luxury car) can be hired through this app. Charges for a tuk tuk is Rs.60 for the first 1 km and Rs.35/km thereafter. A mini car can be hired for Rs.150 for first 3km and Rs.45/km thereafter.
Uber
The world-famous taxi hailing service provider which operates nearly 632 cities worldwide is also in Colombo. Uber currently offers cars only, which you can order through their app.
Uber is ensuring reliability, affordability and economic mobility through their service. There are three types of cars: uberZIP (very low cost) uberGo (lower cost) and uberX (premium). Their pay structure is slightly different that there is also a 'per minute' charge. If you are inside the vehicle for 15 minutes, in addition to base fare and distance charge, you have to pay Rs.30 for uberX or Rs.60 for uberGo. Also Uber prices will change during peak hours which means, all fares are subjected to an increase in fares during heavy demand time.
Budget Taxis
Budget taxis have been running around Colombo for quite a long number of years. You can hire a budget three-wheel that saves Rs.8/km, compared with a normal tuk tuk. Budget nano cabs are preferred by many as they are considered as mini luxury at a slightly higher price than a normal tuk tuk.
Kangaroo Cab Service
Kangaroo cab services is one of the oldest and most professional cab services, which initially focused only on luxury and semi-luxury travel solutions for passengers. It costs about Rs.232 for first 2 km and Rs.72/km thereafter. Recently, Kangaroo budget taxis have been introduced at discounted prices and Kangaroo tuk tuk at Rs.36/km. The recent additions are not still well established and you may not be able to find a budget vehicle easily.
Kango
Kango cabs are available for Rs.67/km and they are fleet of first class luxurious air-conditioned and metered taxis.
Sonit Taxi
Sonit & Fair is the merged travel service provider of Sonit cabs and Fair meter taxis. Sonit cabs can be hired for a price of Rs.45 for the first km and Rs.42/km thereafter. A tuk tuk from fair taxi can be hired for Rs.32/km.
Hotline: 0112 816 816 (Sonit mini cabs), 0117 589 589 (Sonit cabs), 0117 588 588 (Fair taxi)
Onlinecabs.lk
Primarily, Online cabs were available only through web booking via onlinecabs.lk and three wheelers and nano cars can be booked through this portal. The charges are reasonable and a tuk tuk would cost you Rs.50 for the first km and Rs.33/km thereafter. Now, Online cabs can also be booked via Google app, SMS, USSD (Dialog and Etisalat only) and dialing the Hotline.
USSD: Dialog – #771*820# | Etisalat – #820#
Hotline: 0721 820 820
When there are so many alternatives why should we waste our hard-earned money on roads? Also, time to time they are providing huge discounts and promotions to promote their business. So, it is better to know about their services and experiences their promotions. If you are really considering a convenient and cost-effective transportation mechanism it is the right time to do your calculations and make your own choice that best suits your daily travel.
Leave your comment