We dedicated to help you maximize your money by empowering
you to make smarter financial decisions!
Four Ways to Waste Money when you are at the Office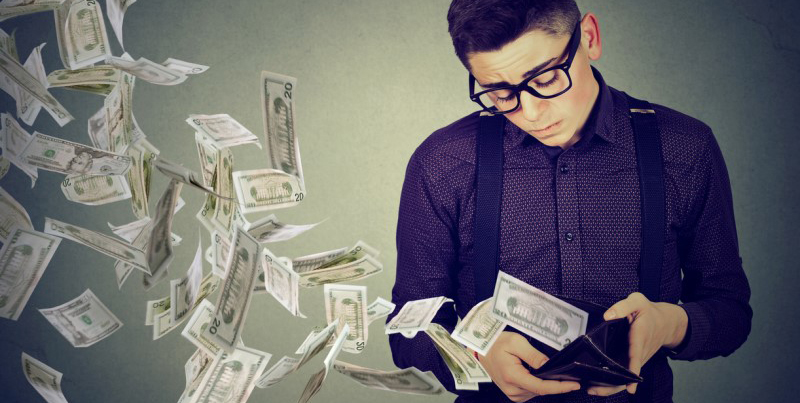 Dolly Parton wasn't the first to make terrible jokes about full-time work in the 80s. In fact, the rise in technology and access to what we have now has not only put Dolly Parton's Grammy Award song to shame but also saw a tremendous increase responsibility each person becomes entitled to. With every passing day you sit either behind a cubicle or a desk or even a room, the mounting workload always manages to justify your office vices and unhealthy spending habits to an "I deserve this" treat. Disagree? Read the following four ways in which you waste money while you are in office and think again!
Birthday and Office Treats
Depending on the sort of office you might be employed in, you might either have to bring your own birthday / first salary / wedding day treat or contribute to pool into another's treat. Or there might be a common gift that everyone is expected to contribute to (this is true in the case of farewells).
Our tip for you, (assuming these treats become a constraint to you) is to speak to your management. If this is a daily or regular occurrence and it is affecting your monthly budget, perhaps it might be time to reconsider. Either request your management to add a spending cap on the contributions or if that doesn't work out simply do say that it is difficult for you to contribute. Ugly, but the truth of spending Rs 100 a day into 10 days a month is important.
Snacking
You know that Perera and Sons or that Tasty close by to your office? No, that is not a blessing in disguise to help you out when you don't have food or "great for emergencies". Do you know why? Because these emergencies come way too often now!
Make the math yourself. If you spend approximately Rs 60 for a patty, Rs 70 for a roll and Rs 70 for an iced coffee, that is a good Rs 200 gone for your mid morning (unnecessary snack!). If this becomes a daily occurrence it equates to Rs 1,000 a week and Rs 4,000 a month = your monthly phone bill!
Our advice to you is well to opt for more homegrown solutions. If you find yourself becoming hungry at a particular time (esp mid morning) of the day, bring an apple from home or go to a nearby kade and get a packet of cream crackers (chances are that you won't finish it in one go!). Or save the special snacking for only a particular day in the week, such as every Friday!
Office Lunches
The bane of your monthly salary's existence. It might be wanting to try out a new restaurant that delivers or the new Chinese restaurant down Marine Drive as soon as you get paid or something to that effect.
While we don't have a big tip for you and while we do agree that you should try to eat in or bring food from home as much as you can so that these treats actually end up being a real treat!
Day Outs, Night Outs
Of course working in an office means that you will make new friends who you want to hang out with after work – dinner and drinks amounting to approximately Rs 2,500 per head (plus tax, plus tip, plus transport). Or you know, during weekends driving down to Galle (transport charges plus food and other expenses in Galle). All of these obviously cost money and this is when you start looking at managing expenses you didn't have earlier.
The best bit of advice we can give you is to plan ahead. If you are in the habit of budgeting, have a budgetary allocation for "adventures" or "trips" or "entertainment" – whichever that works for you! This also means that you will have to make some compromise on your other expenses and try to work best around the money you got.
Good luck!
Leave your comment