We dedicated to help you maximize your money by empowering
you to make smarter financial decisions!
Dine in Colombo – 10 Restaurants NOT heavy on Pocket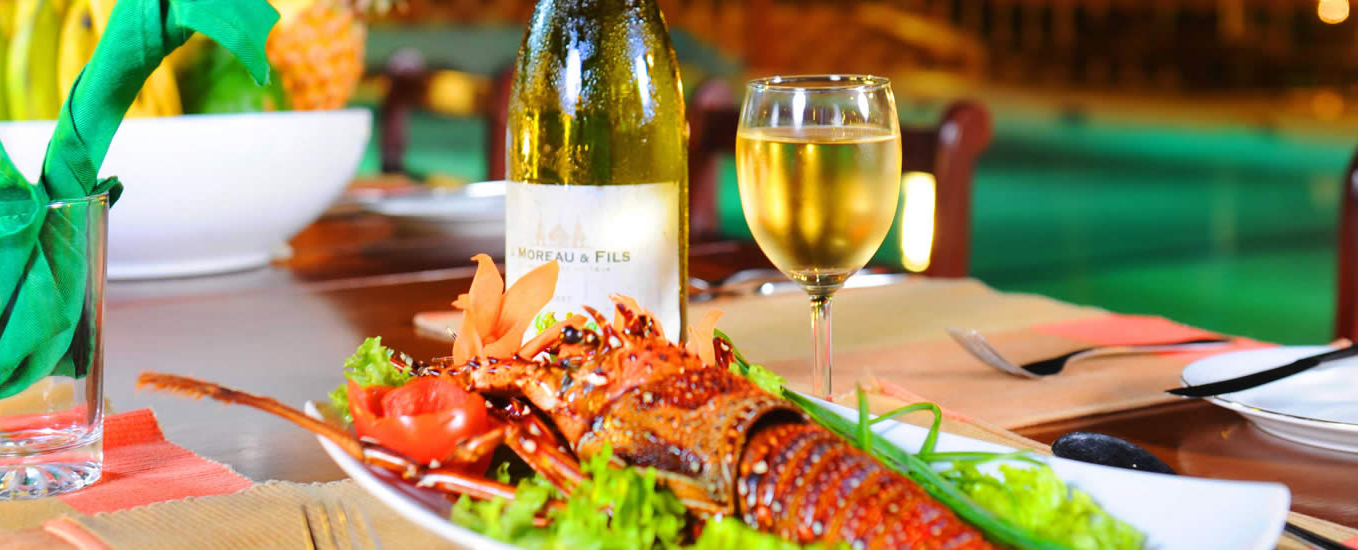 Family-time is the ever best interval anyone looks for amidst the busy life in Colombo. We are tuned to a routine and we all have the same feeling 'I need a break!' Personally, I choose breaking my routine work-cycle and going out with my family. It is a great idea to dine once in a while from one of those lively restaurants. It gives you a relaxed time with your loved ones, free mood for little fun and laughter and a change to your taste buds.
Here is a list of 10 budget restaurants that keep me revisiting for their tasty foods at reasonable prices and a relaxed family-time.
Sen-saal
The home for many delicious cuisines – they serve Sri-Lankan, Indian, Chinese, Thai and Continental menus. Their desserts, beverages and bakery products are so tasty and gives the best close to an enjoyable meal. Low cholesterol, low sugar and low calorie menus of Sen-saal give the variety to accommodate the diet conscious family members.
Menu: http://www.sensaal.com
Average price/person: Rs.500
Al-Maas
If you are craving for fried rice, this could be the best restaurant. All varieties of fried rice are so delicious and tandoori chicken fried rice is a must try cuisine. They serve Sri-Lankan, North Indian and Chinese menu items and they are very reasonably priced.
Menu: https://www.zomato.com/colombo/al-maas-bambalapitiya-colombo-04/menu
Average price/person: Rs.600
Taste of Asia
As the name implies, this restaurant has the mix of Sri-Lankan, Indian and Chinese tastes under the hut. They have a special Jaffna menu in the list and egg hoppers, mutton fry and crab curry cooked in Jaffna style are appetizing. The attendants serve the customers quite fast and waiting time for food is less.
Menu: https://www.zomato.com/colombo/taste-of-asia-bambalapitiya-colombo-04/menu
Average price/person: Rs.600
Shanmugas
The best restaurant to experience the taste and varieties of vegetarian foods. Even a non-veg person would just love repeat visiting Shanmugas for their yummiest North Indian and South Indian vegetarian menus. Their hospitality is at its top and the attendants are so friendly and caring.
Menu: http://www.shanmugas.com/
Average price/person: Rs.750
The Manhattan Fish Market
No other places than this restaurant to enjoy the real taste of seafood comparatively at reasonable prices. In which form you would love to have them – fried, poached, baked, grilled, flamed? You will just keep on licking your fingers after finishing any of their dishes. They all are so lip-smacking and crispy. They have portions for kids and student meals at special prices.
Menu: http://www.manhattanfishmarket.com/srilanka/
Average price/person: Rs.1000
Chinese Dragon Café
A restaurant that is still cooking its cuisines just as they were when first opened years back in 1942, is the best restaurant to try out authentic Chinese style set menus. This restaurant caters both vegetarians and non-vegetarians and varieties range from seafood to meat items.
Menu: http://www.chinesedragoncafe.com/
Average price/person: Rs.1000
Elite Indian Restaurant
This is another restaurant to feel the tastes of Indian spices. Their peaceful ambience is great for family gatherings. Chicken 65 – that is a South Indian specialty with 8 pieces of chicken marinated in Indian spices and deep fried of Elite is so special you should not miss out to taste. Although they take a quite longer for order delivery, the food is price reasonable and worth a try.
Menu: https://www.yamu.lk/menu/elite-indian-restaurant
Average price/person: Rs.1000
Café GP
Their varieties range from rice to pizza, burgers, sandwiches, submarines and pastas. You could experience the taste combination of delicious dishes around the world together with local flavor. The restaurant is not so crowded and good for dine in a quiet and private environment.
Menu: https://www.zomato.com/colombo/cafe-gp-wellawatta-colombo-06/menu
Average price/person: Rs.1000
Chana's
This restaurant serves specialty savory snacks, Memon food and North Indian food. Their naan, chapatti, biriyani, puris, tandoori and shawarma dishes are mouthwatering and good filling. Their space is limited and can accommodate very few persons at a time
Menu: https://www.zomato.com/colombo/chanas-wellawatta-colombo-06/menu
Average price/person: Rs.1000
Pot Biriyani
This is the ever best place for biriyani in the town. They serve the traditional biriyani cooked in the traditional way in a pot. The tastes of their own style of cooking kottu and string hopper biriyani are so unique and reminds you of the best flavor and culture. Biriyani is available with chicken, mutton and prawn. They also serve for vegetarians.
Menu: http://www.potbiriyani.net/
Average price/person: Rs.1000
I hope this article helps you to organize your best budget dine & family-time in Colombo. If you have any discussion ideas in this topic or if you know any other best budget restaurants around Colombo please share with me, in the comment section.
Leave your comment