We dedicated to help you maximize your money by empowering
you to make smarter financial decisions!
Best Comparison on Balance Transfer Facility in Sri Lanka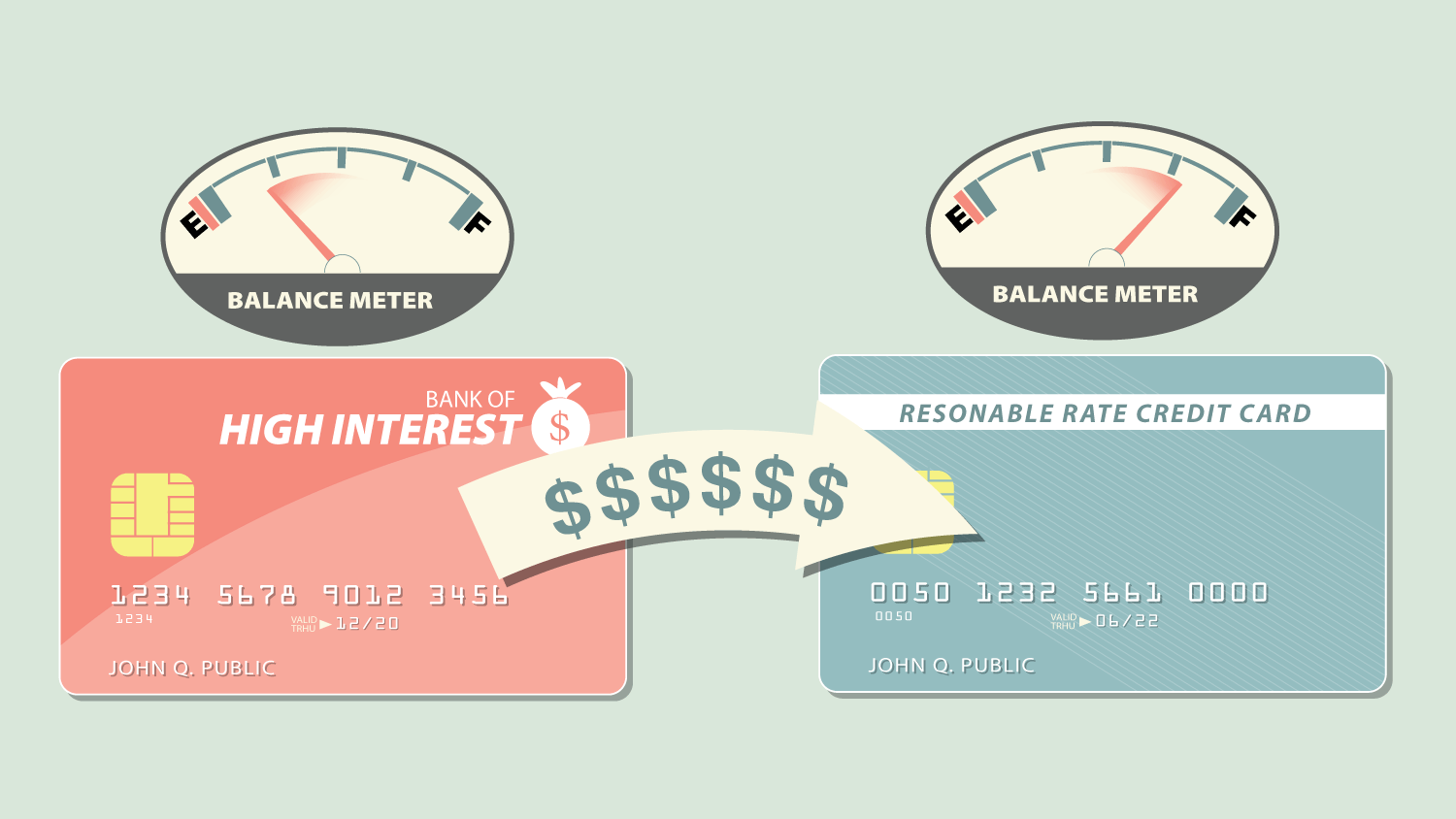 Do you prefer using your credit card for most of your shopping as opposed to paying with cash? Unless you've been on top of your finances like an eagle watching its prey, chances are, you may have racked up a considerable amount of credit card debt.
Does this scenario seem familiar – you manage to make some sort of payment every month, but the overall debt just doesn't seem to reduce?!
Getting out of Credit Card Debt with Balance Transfer Facility
Besides the obvious solution of trying to pay back your debt immediately, there is a solution that will help buy some time, allowing you to fix your financial woes.
Have we got your attention now?
The solution we discuss today is Balance Transfer Facility in Sri Lanka.
What is it?
It is a financial solution that allows you to transfer an existing credit card debt (balance) to another credit card. E.g. If you have an existing balance on credit card 'A' that you wish to settle, you may opt for another credit card 'B' with the balance transfer option that will give you some time to pay off what you owe.
Some of the benefits of going for a Balance Transfer are:
Savings on interest during the interest-free period and also lower interest rates later on
You get some breathing space to figure out your finances
Consolidate several cards for easier management
What you should consider before applying Balance Transfer facility
Just because we love you, our readers, we've compared the most popular options available at present based on the key factors that would influence your decision. Here goes to understand more about Balance Transfer Facility in Sri Lanka:
Approval Time
In the event you're in urgent need of a Balance Transfer solution, you'd be wise to go for HSBC, Pan Asia Bank or Standard Chartered Bank who can process your application within 3-5 working days. Our research shows that this is the shortest span within which you can get your Balance Transfer credit card. Banks such as Sampath Bank and NDB Bank require a full 14 working days! If you have the liberty of waiting, do NOT base your decision solely on Approval Time.
Minimum & Maximum Balance Transfer Limits
In the unlikely event you're trying to get over a financial fix ranging from Rs. 10,000 to Rs. 25,000, Standard Chartered Bank or Pan Asia Bank Balance Transfer would be ideal as you can opt for a Balance Transfer credit card with a Rs. 10,000 balance. Options such as Sampath Bank and HSBC start at Rs. 25,000.
On the flip side, HSBC offers only 80% of your credit card limit as your Balance Transfer amount, while Sampath, Pan Asia, Standard Chartered and NDB Bank Balance Transfer allow you to go all the way with 100%.
One Time Processing Fee
Our research shows that Standard Chartered and NDB offer Balance Transfer facilities by charging a ONE-OFF processing fee and ZERO interest charges afterwards.
| | | |
| --- | --- | --- |
| Repayment Period | Standard Chartered Bank | NDB Bank |
| 3 months | 5 % | 2.5% |
| 6 months | 6% | 4.6% |
| 12 months | 10.5% | 8.9% |
| 24 months | – | 17.5% |
| 36 months | – | 24% |
| 48 months | – | 30% |
Interest Rates (Per Annum)
This is the most important criteria that you need to consider prior to making your choice. The table below lists out the interest charged by each of the banks against stipulated repayment periods.
| | | | | | |
| --- | --- | --- | --- | --- | --- |
| Repayment Period | Sampath | HSBC | PABC | SCB | NDB |
| 3 Months | 0% | 0% | – | 0% | 0% |
| 6 Months | 15% | 12% | – | 0% | 0% |
| 12 Months | 16.5% | – | 16% | 0% | 0% |
| 18 Months | 16.5% | – | 17.25% | – | 0% |
| 24 Months | 16.5% | – | 17.75% | – | 0% |
| 36 Months | – | – | 18.00% | – | 0% |
| 48 Months | – | – | 18.25% | – | 0% |
If you plan on settling your credit card debt within 12 months (as you ideally should), NDB Bank offers the best solution with maximum of 8.9% of one time processing fee. But remember it would take nearly 14 working days to process your Balance Transfer application in NDB Bank. Read here, if you would like to know more about the NDB Bank Credit Cards.
Next to NDB Bank;
If you can settle your credit card debt within 6 months, both Standard Chartered Bank and HSBC Bank would be the ideal choose for you.
If you need time between 6 months and within 12 months, you can save money by applying HSBC Bank Balance Transfer facility which is just 1% (12% per annum) interest rate per month.
Here you can learn more about the facilities offered by Standard Chartered Bank Credit Cards and HSBC Credit Cards.
However, Sampath Bank Credit Cards becomes a good choice for those looking for 24 months repayment periods as their rate remains consistent at 16.5% beyond 12 months.
If you need more than 24 months to settle your credit card debts, again NDB Bank would be the choice. But they reduce 30% of your requested amount at one shot. If you really need the full amount at your earliest, Pan Asia Bank Credit Cards would be the good choice.
Based on the above, you'll see that no one bank rises up above the rest, taking all elements into consideration. Your choice of Balance Transfer credit card depends on what factor is most important to you (e.g. interest rate).
So, do we recommend a Balance Transfer Facility in Sri Lanka to get out of your current debt?
Yes, if you
Have the discipline to cancel your previous credit card to avoid running more debt
Do not go on a shopping spree with your Balance Transfer card
Can obtain a long transfer period of at least over a year
Capitalise on the interest-free period and pay off as much debt as possible
Have read the fine print
Do a thorough research of your options and realizing what you are getting into
While we've analyzed the salient features that would influence your decision, this article does not seek to replace the opinions of a financial expert, whose advice to you would be of more depth.
If you've got any comments or feedback, feel free to drop a line in the comments section.
Leave your comment