We dedicated to help you maximize your money by empowering
you to make smarter financial decisions!
Places to Visit in Colombo with Your Kids – Natural Attractions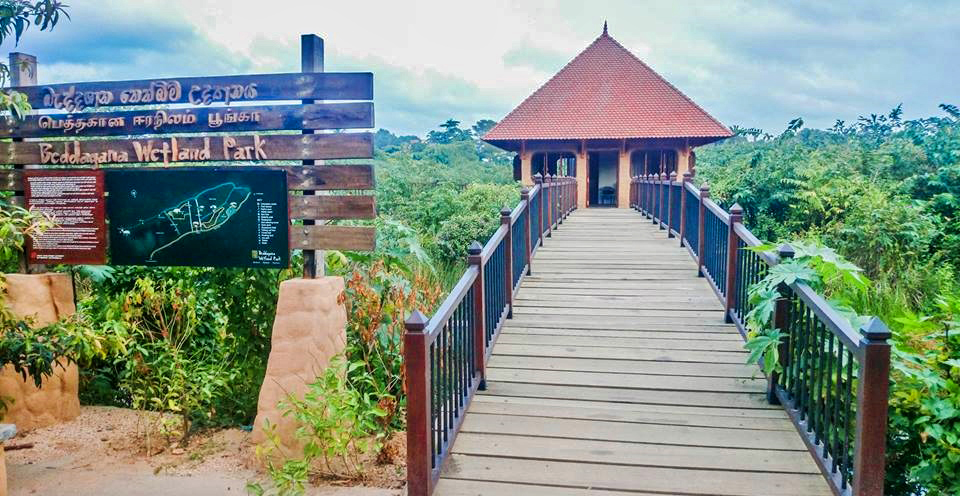 Children are very sensitive, especially the toddlers. With growth, their physical and mental skills are molding. Parents always want to give the best learning opportunity for their kids. Child-development experts say, meaningful entertainment such as group activity, outing with parents and playing with other children are very important for a healthy development. But in this busy city like Colombo, both parents have to work from 8 am to 5 pm daily to manage the increasing life expense. So the best time for children to go out of their cave is holidays and weekends. The prospect of an outing entertainment can excite both kids and adults. Kids will talk and prepare for the outing entertainment as well as dream about it for weeks.
In reality, it is very difficult to going out of Colombo every week. Does our recreation and entertainment industry within the city of Colombo cater to kids in a way to provide the excitement of a different, adventurous environment? This thought, made me look up the natural attractions for the kids around Colombo. Here are few interesting options that I discovered.
Beaches in Western coast
Kids run with flying kites and wade in the waves while the parents munch on the famous 'Isso Wade' (Prawn Wade) or the other 'Naana kade' foods. The Beaches lining the western coast of Sri Lanka is the first place comes in everyone's mind when thinking about going out within Colombo. Most popular of these beaches are the Galle Face Green and Mount Lavinia Beach. The salty fresh blowing wind and rhythm of breaking waves are the natural stress relievers. Whenever I spend my evenings in these beaches, I feel relaxed and refreshed.
Eco-friendly Parks
If you want to go away from costal lines, there are some dry outdoor locations, built with walkways and parks for this purpose in Colombo.
Diyatha Uyana Park
The Diyatha Uyana Park built along the banks of the Diyawanna with an amazing scenic view of the Diyawannawa Lake, ecofriendly open market and Diyatha Uyana Aquarium. Diyatha Uyana Park is really a wonderful entertainment place for both kids and adults.
Weras Ganga Park
The Weras Ganga Park (also known as Weras Ganga Bellanwila Recreation Park) located in Bellanwila area, next to the Bellanwila Rajamaha Viharaya in Colombo, Sri Lanka. Good walkway goes along the Weras Lake, with stone tiles and planned patches of green. You can also enjoy evening snacks in the food outlets.
Beddagana Wetland Park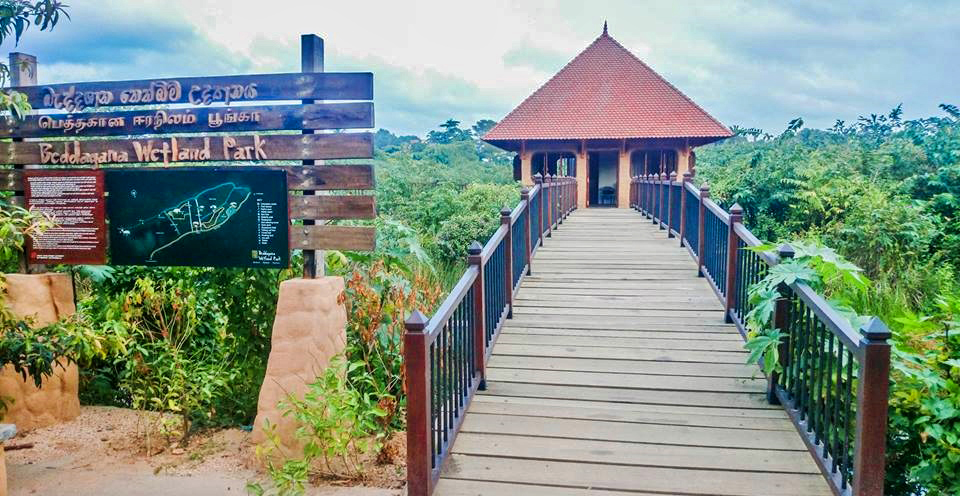 Beddagana Wetland Park is the home for many endemic birds and other fauna species such as butterflies, dragonflies, and mammals native to Sri Lanka and Asian Wetlands. As the name suggests, it is a wetland park with an elevated walkway. If you want your children to see the beautiful birds and mammals, you can bring them here. But remember, this park is closed at 6 pm!
Urban Wetland Park (Nugegoda)
The park was built on a freshly reclaimed land consisting of cycling lane, sandy walkway, fountains and playing area for children. Urban Wetland Park is one of the natural flavored park in a busy city to chill out and relax.
Viharamahadevi Park
I'm sure everyone in Colombo know about Viharamahadevi Park. You can meet Sri Lanka Rollerblading Club members meet every Tuesday 5-7pm at Viharamahadevi Park near the amphitheater. You can learn basic training on rollerblading if you like to try out and burst some calories.
It seems Colombo has an abundance of entertainment and recreation for kids. Some of which not only gratify the young but also the adults. Let me know if this information help you better organize your family outings or if you have discussion ideas for this forum. Also, stay tuned for the next section of 'Places to Visit in Colombo with Your Kids – Indoor Attractions' soon.