We dedicated to help you maximize your money by empowering
you to make smarter financial decisions!
Donald Trump became most powerful man in the Universe.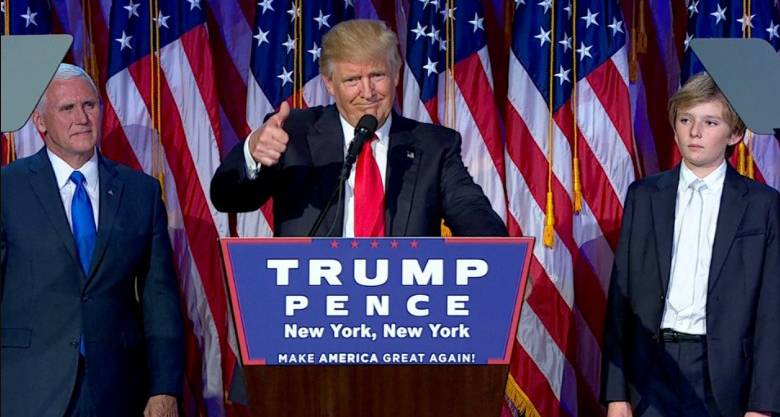 Donald Trump won the US presidential election early this morning in a stunning victory and will be the 45th President of America. Today evening, he vows to 'do a great job' as president of United State. In a conciliatory speech Mr Trump added: "I pledge to be president for all Americans", adding: "We will get along with all other nations willing to get along with us. We will deal fairly with everyone. We will seek common ground, partnership not conflict."
Donald Trump won some early east coast states. When he secured the key swing state of Florida, a clear path to the presidency was laid out. He went on to win Ohio and South Carolina. Donald Trump won 276 electoral college votes while his powerful opponent 69-year-old former first lady, senator, and secretary of state – who was backed by incumbent President Barack Obama – Hillary Clinton, the overwhelming favorite before Tuesday's vote, has just 218.
In his victory speech, Donald Trump had offered generous words for his vanquished opponent, saying she had worked hard for many years and was owed a "deep debt of gratitude". Also he offered soothing words to his non-supporters, "Now it's time to bind the wounds of division. I say to Democrats and Republicans it is time come together as one united people," he said.
He said it was not a campaign but a movement that had won him the White House, comprised of "all people of different backgrounds and beliefs".
He expressed his strong vision as, "America will no longer settle for anything less than the best. We must reclaim our destiny."
Meanwhile, President Barack Obama said, "We are all rooting for success. The peaceful transition of power is one of the hallmarks of our democracy. We are going to show that to the world.", he added: "he will do everything he can to help Trump".
Trump pressed his message with voters who feel left behind by globalisation and social change, wrapping up with a flourish on his protectionist slogan of "America first".
Leave your comment