We dedicated to help you maximize your money by empowering
you to make smarter financial decisions!
What you should know about your Credit Card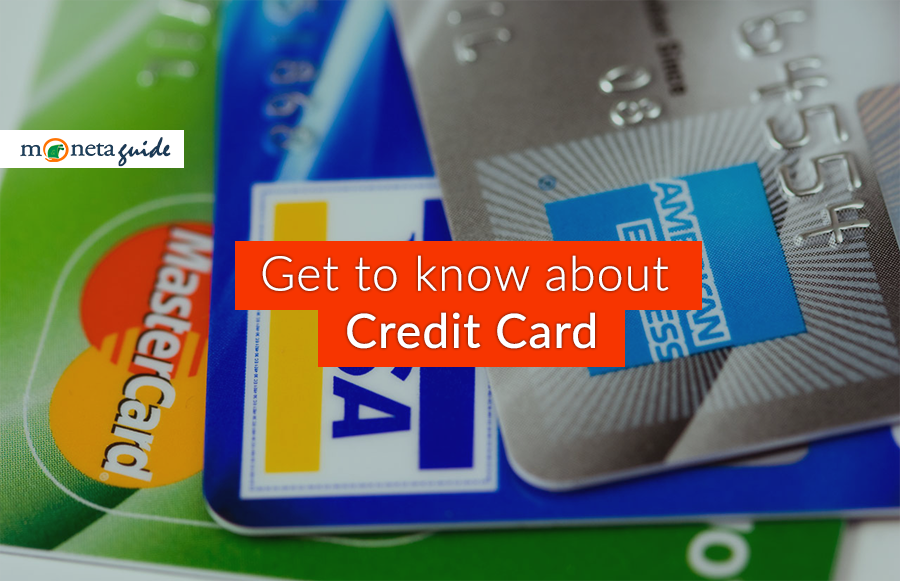 A Credit Card is nothing but a tool which is one of the most attractive product among all the financial tools available. Whether its effects are helpful or harmful depends on the skills and knowledge of the user. If you have the right knowledge about credit cards and how they are working, then you will be able to enjoy its benefits. Here in Moneto, we provide you with the necessary information about credit cards available in Sri lanka and help you to understand how best they can be utilized.
What is 'Credit' card
Credit card represents a type of financial account. By using credit cards, you can use a bank's money instead of your own to pay for a product or service today, and latter, you can repay the bank. In short, you are essentially taking a short-term loan from the bank. This loan may or may not accrue interest, depending on when you pay it off.
Banks offer a small grace period as an interest free period and if you repay the bank within this grace period, you will not incur any interest for this loan. If you delay paying the loan, bank will add interest on your average daily loan balance.
When you apply for a credit card, you should look for following figures:
Annual fees
This fee is automatically charged once a year to your credit card account by the credit card company. Not all credit cards have an annual fee and it is differ from Bank to Bank and even card to card. The annual fee increases the cost of having a credit card. If you pay an annual fee, make sure the benefit you're getting from your credit card exceeds that cost.
Interest Rate
Interest rate, which is expressed as an annual percentage rate (p.a), is the fee paid for the privilege of borrowing money. Interest rate is applied each month to an outstanding balance is present.
Credit Card Terms
The Credit Card Terms provides the terms and conditions of a credit card account. This terms represents a binding agreement between card issuers and their customers and is required by law enforcement as a consumer disclosure. Normally, the terms include the annual percentage rate, the monthly minimum payment formula, annual fees and dispute resolution processes.
Credit Limit
This is the maximum amount of money that can be charged to a credit card account. The credit Limit amount and how much of it has been borrowed have a large influence on customer credit profile.
Due date
Once a month, the bank accumulates your credit card purchases and sends you a bill. This bill has a Due Date to repay the outstanding balances. If you have not paid back your credit card outstanding balances by the due date, you will be charged a late fee. It's important for credit cardholders to watch their payment due dates.
Minimum payment
Minimum payment is the lowest amount of money that you are required to pay on your credit card statement each month. See your credit card "terms and conditions" document to see how your credit card's minimum payment is calculated.
Over-limit fee
Over-limit fee is charged when your credit balance goes over your credit limit. When cardholders attempt to make purchases that will put them over limit, and many card issuers added hefty fees for this over the limit usage.
Due Date and Paying Habit
Once your get the bill, carefully read each and every transactions in that bill. If you have any doubtful transaction, immediately inform the bank and follow up for the necessary action.
The best option to get maximum benefit from a credit card, is to pay the bill in full by the due date. If not, you have to pay a minimum amount, determined by the bank, to avoid extra fees. Even if you avoid extra fees, an interest fee will be added to what you owe the following month.
Build your Good Credit Profile
When you pay on time and in full, the bank considers you as a 'well-behaved' customer and it build a good credit profile. In future, you could use this credit profile to get other financial benefits such as housing loan, educational loans even from other financial institutes. So, try to pay in full by the due date.
Other Benefits
Apart from credit-building benefit, credit cards have many other benefits such as cash-back or travel rewards. Some cards have shopping or travel benefits that will save you money, like 0% interest on purchases, balance transfers for 12 to 18 months, travel insurance and more. You can check which card gives good benefits to you here.
Would like to have a good credit card
With the help of this basic knowledge and our free Credit Card Comparison Tool, you can find the best card for you.
If you have any thoughts or comments, please share it with me in the comments section below.
Leave your comment